---
How To Become A HAMCO Distributor
---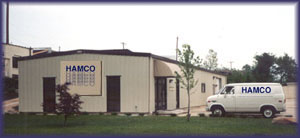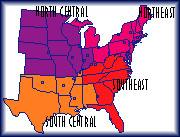 Whether you are a new entrepreneur ready to launch your own business or an established entity ready to stake a claim in a new field, a HAMCO INDUSTRIES distributorship may be ideal for you.
HAMCO INDUSTRIES' national sales are accomplished through a dedicated distributor network throughout the United States. Our distributors are independent business people contracted to represent our line of paper products for Point Of Sale (POS), Financial Rolls, Business Forms, Guest Checks and Credit Card Verification Supplies.
Each distributor is assigned an exclusive geographic region, determined by population and effective disposable income per capita.
For a comprehensive prospectus detailing this opportunity, you may direct your response or inquiry to Mr. John Bonander, Tufco's V.P. Corporate Development at 800-438-9588, or to David Parker, Tufco's V.P. Business Imaging Sector, at 800-992-0997.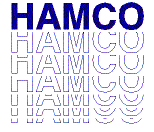 HAMCO Distributor Benefits:
We offer you an exclusive market, distributing paper products for POS equipment such as cash registers, ATM machines, gas pump receipts, etc. We also manufacture coin wrap, guest checks, and business forms.
Ownership of a business allows you to reap all the net profits.
We are the only converter that offers our distributors a protected territory
55 distributors throughout the United States.
We require no up-front fees.
We require no franchise fees.
We encourage self-supportive advancement.
Our distributors have an advantage because they are local people selling to their own local markets.
Training and field support from dedicated Tufco professionals is made available to each of our distributors.
Tufco provides professional advertising, marketing, and sales materials.
TERRITORIES AVAILABLE
NORTHEAST
Cleveland, OH
Dayton, OH
Scranton, PA
Syracuse, NY
Albany, NY
New York City, NY
Boston, MA
Waterbury, CT
New Hampshire and
lower part of Vermont
SOUTHEAST
Jackson, MS
Columbus, GA
Henderson, KY
Lexington, KY
Louisville, KY
NORTH CENTRAL
Indianapolis, IN
Bloomington, IN
Chicago, IL
Springfield, IL
Omaha, NE
SOUTH CENTRAL
Little Rock, AR
Oklahoma City, OK